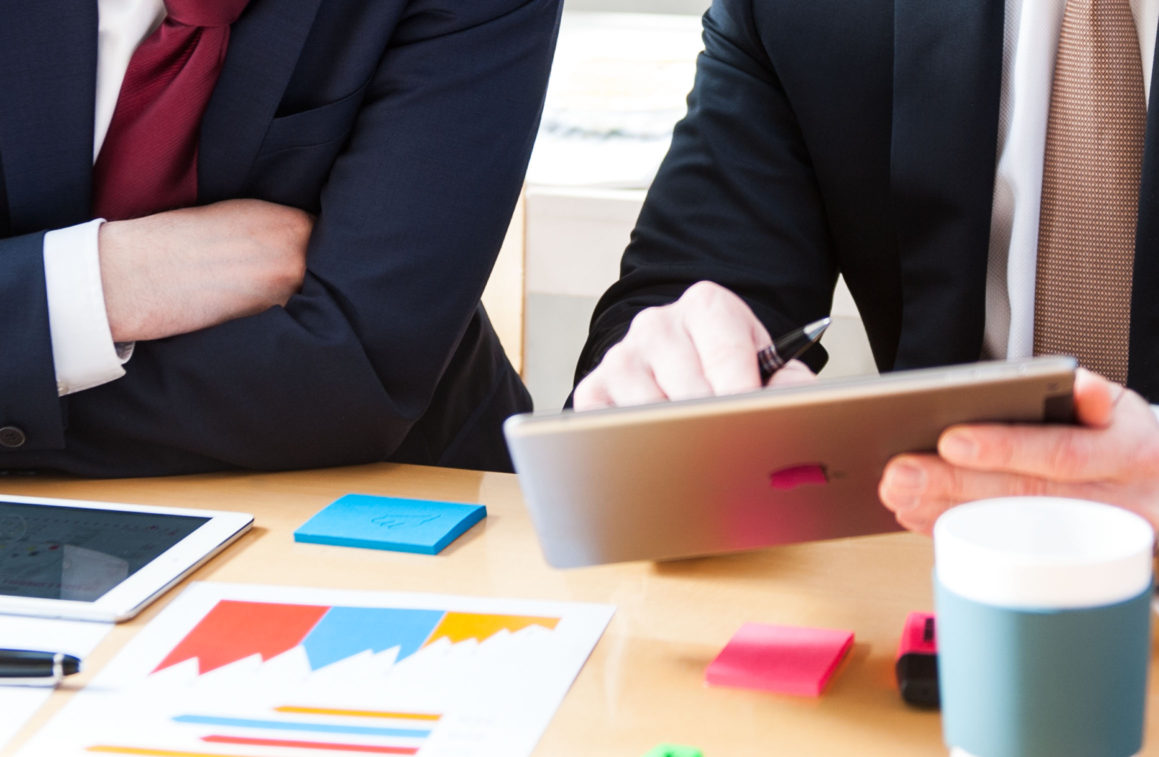 Targeted innovation
Everyone is aware that for digital growth many things must change. But what it is exactly that should change? What are the real problems? And what solution will really help us meet our corporate goals?
Our innovation workshops are already legendary to our customers. We work together with all hierarchy levels and key disciplines to determine the real requirements and to prioritize and formulate these into concrete working packages. The result is often stunning. So stunning, in fact, that some are questioning why nobody thought of them before.
Deciding whether this is worth putting into business or not is an important decision.  We make this process seamless by calculating the concrete advantages relative to your business objectives, quantifying them and evaluating them against the risk. As a decision maker, you only have to do one thing: Give your "Thumbs up" for power on the road!
We then guide you closely through the ideas process developing with your knowledge providers and users on site brand new approaches which lead to innovation. Using every source, we develop concrete solutions and evaluate them thoroughly. The top solutions are then – through discussions with department leaders and decision makers – deepened and developed resulting in concrete action and implementation plans.
To definitively bring power on the road, we implement them together with your teams. We take over the general coordination of the project and have ongoing and continuous communication with decision makers. We make your objectives our own and assume responsibility for all tasks.
IT architecture
Simulation and Controlling